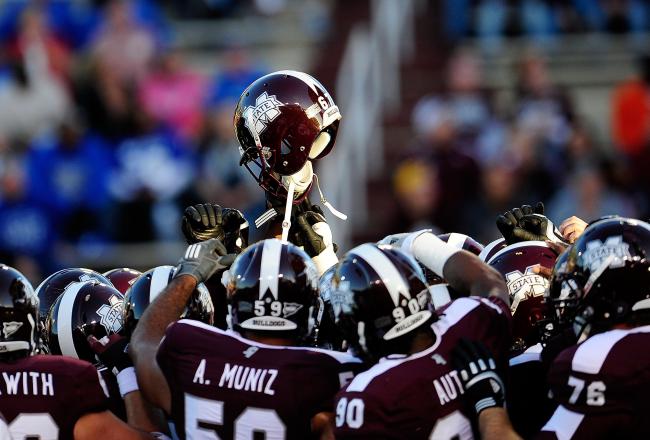 Continuing his 2012 bowl previews, Joe Healy previews the TaxSlayer.com Gator Bowl.
Given how good their program has been over the last ten years or so, it's hard to believe that Northwestern hasn't won a bowl game in 63 years.
It won't be easy against a battle-tested SEC team, but the Wildcats have a good shot to do so on New Year's Day in the Gator Bowl.
As they often are, Northwestern will be led into this game by a dynamic offense.
The man that makes this offense go is running back Venric Mark. The junior from Tomball, Texas leads the team with 1,310 yards and averages a robust 6.2 yards per rush. Between rushing yards and return yards, he averages just over 170 all-purpose yards per game.
Kain Colter, who has split time between quarterback, running back and wide receiver, is second on the team with 820 yards and leads the team with 12 rushing touchdowns.
In the past, defense has been a problem for the Wildcats, but that's not the case this season. They finished the regular season a respectable 31st in scoring defense. Tyler Scott sets the tone up front, as he leads the team with seven sacks. Linebacker Chi Chi Ariguzo not only takes the award for best name, but he chipped in with 86 tackles, 10.5 tackles for loss and three sacks.
If the game comes down to overtime or if a team needs a field goal to win, Northwestern has the edge. Kicker Jeff Budzien has rarely missed this season. He has made 17 of his 18 field goal attempts this season and is perfect from inside 50 yards.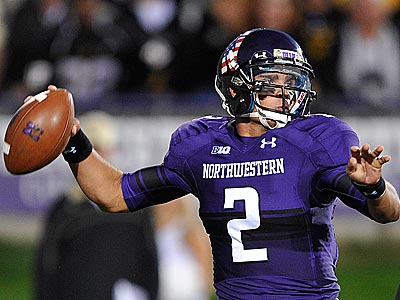 After a couple of seasons in which they struggled with their offensive identity, Mississippi State seemed a little more settled this season.
Tyler Russell took just about all of the snaps at quarterback after splitting time with Chris Relf in the past. All in all, he played well. He threw for 2,791 yards and 22 touchdowns while completing about 60% of his passes.
LaDarius Perkins gave the Bulldogs a threat on the ground. The junior running back ran for 940 yards and eight touchdowns on the regular season.
If Mississippi State is going to win this game, though, it's going to be because of their defense. While they're no Alabama or LSU, they are fast, physical and have a ton of experience against some of the toughest teams in the nation.
Cameron Lawrence sets the tone on that side of the ball. He leads the team in tackles with 111 and tackles for loss with ten and he is second on the team in sacks with four. On the back end, Darius Slay and Johnthan Banks have five and four interceptions, respectively.
I'm betting that Northwestern ends their long drought in bowl games. Other than their defense, there isn't a lot about Mississippi State's team that I like. The Bulldogs won four SEC games this season. All four of those SEC teams fired their coaches at the end of the campaign. In all four of their games against better teams (Alabama, Texas A&M, LSU and Ole Miss), they got blown out. Most disappointing had to be their 41-24 loss to Ole Miss in the Egg Bowl.
Northwestern is much closer to one of those good SEC teams than they are to the really bad ones and their offensive skill players will be good enough to score on a good MSU defense.
Joseph Healy writes for The Fan Manifesto. You can follow him on Twitter at @Joe_On_Sports. You can follow the entire FanMan team here.